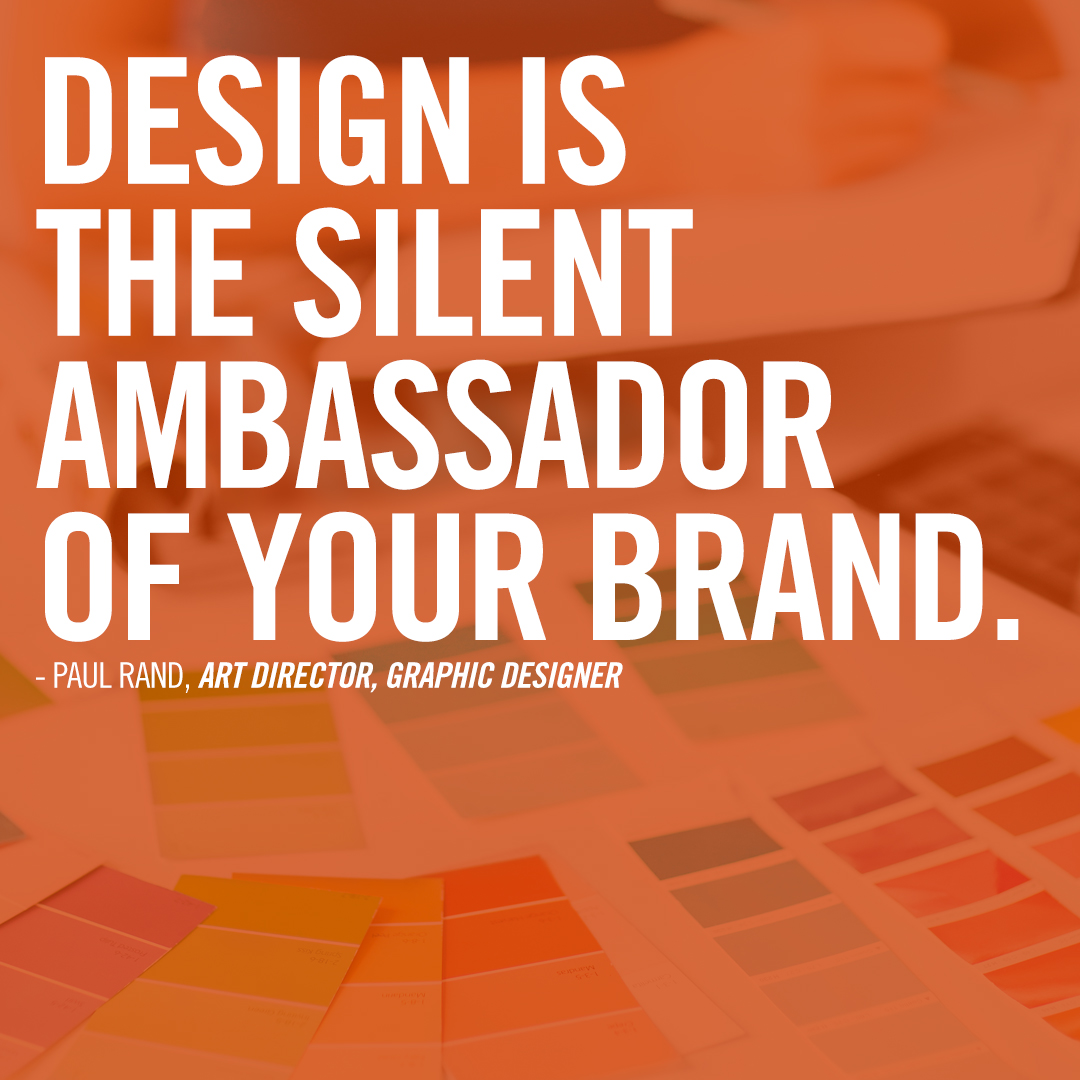 American art director and graphic designer, Paul Rand once said that "Design is the silent ambassador for your brand" (1). There are many factors that determine the way people view your company. The way you interact with your clients tells lets them know if they will have a pleasant or difficult experience with your company. When they call you with a problem, how that complaint is received can be the difference between keeping a client or losing one. And of course, the appearance of a company lets consumers know whether or not they should value your company based on whether or not you do.
Appearance comes across in the way your employees dress, the layout of your offices or stores, and in everything that has your company's name on it: including, and especially, your signage. And like Rand observed, the design of those signs, from Wall Signs to Monument Signs and Pole Signs to Directional Signs, sends silent messages to your customers about who your company is and what it represents.
Lobby Signs are no exception. In fact, since they are the signs that a customer sees upon entering your building, they can often send one of the strongest messages. Depending on your Lobby Sign, this can either work for you or against you. Even if your receptionist or store manager greets your clients with the friendliest of welcomes, if the Lobby Sign behind them is not well-made, elegantly designed, or updated, a negative story will be the one your customers remember.
Let's take a look at 5 Lobby Signs by Landmark Signs and the positive story each one of these signs tells.
The Word & Brown Lobby Sign
This elegant sign is a great representation of the company whose wall it is located upon for several reasons. First of all, a wood Lobby Sign sends the message that this company is valuable because of its gold lettering. This classic style on a background designed to look like wood also lets customers know that this company has been around for a while and will continue to be so. With a beautifully designed Lobby Sign like this, a customer will feel like this business is dependable and trustworthy.
Via Vitae Lobby Sign
This uniquely designed Lobby Sign makes a strong impression right away. Not only are the colors strong and vibrant, the image makes it clear what the business prioritizes – their client's health and heart. Choosing to display what the company's focus is on their Lobby Sign will put their client's minds at ease, knowing that they will be taken care of.
P.C.A. Lobby Sign
This is a creative Window Graphic that is unique because of the frosted vinyl on the glass background. Adding texture and contrast on a design is a great choice for a company looking to stand out and get noticed. This Lobby Sign draws the eyes of customers and will let others know that it is a company worth paying attention to.
BrightRoll Lobby Sign
Sometimes, a simple design is exactly what a company needs to send the right message. Instead of looking to stand out, a design like this is best for company's looking to remain elegant and understated. This Lobby Sign says we are here, so that customers know of our location and our business name, but we will let the work do the talking for us.
First American Lobby Sign
Gold Leaf Signs are a classic option for any company wanting to let their customers know that they are as good as gold (learn more about Gold Leaf Signs here). This Lobby Sign with Gold Leaf lettering sends that same message and ensure customers who have walking into the business's building that the company intends to live up to the quality impression it is making.
Conclusion
For your own Lobby Sign, whether elegant, simple, creative, or bold, trust Landmark Signs to make a design that will send the message you want.
Landmark Signs
Experience and innovation have been the backbone of Landmark Signs for more than 40 years.  Located in Orange and servicing all of California, our services include sign design, sign manufacturing, and sign installation.  Choose our specialized sign expertise to turn your ordinary sign into a Landmark!
Copyright Landmark Signs Inc 2019